Introduction
Courses oriented to the development of complementary skills and the delivery of the necessary knowledge for an integral formation in the area of ​​the Fitness, based on the demands of the work environment in which we are.
They aim to create multipurpose professionals, encouraging development in various areas of physical activity, to be able to implement them in Fitness and Wellnes centers, providing training that allows them to develop various disciplines currently demanded, through theoretical and practical knowledge.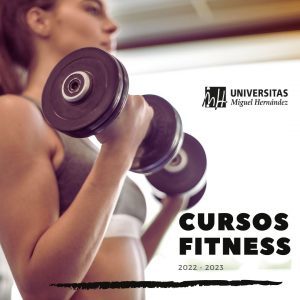 They are aimed at students or graduates of the degree in Physical Activity and Sports Sciences, the degree in Physiotherapy, Higher Techniques in Animation of Physical and Sports Activities and Technicians in Conducting Physical-Sports Activities in the Natural Environment and other related qualifications with the professional of physical and sports activities.
Place of realization:
o El Clot Sports Training Center


o Miguel Hernández University Sports Pavilion in Elche

Credits:

From 1 to 2 Credits of transversal competences (except the Nutrition in Fitness course which will depend on the duration of the course).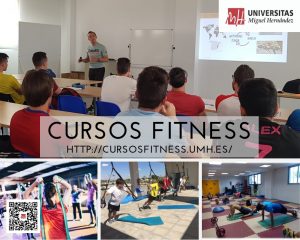 These courses do not enable by themselves to practice professionally, without the corresponding official title of the branch of physical activity and sport (degree / Bachelor of Science in Physical Activity and Sports) in accordance with the law 2/2011 of sport and the physical activity of the Valencian Community.
Once the tuition payment has been made, the money will not be returned, except for duly justified medical reasons.